Dear Colleagues,
It is a great pleasure for us to invite you to the 2nd International Conference on Food and Agricultural Economics (ICFAEC) 2018. The conference is organized by Alanya Alaaddin Keykubat University and the main purpose is to bring together researchers from all over the world.
We believe that our conference will attract top scientists, decision and policy makers, agri-food organizations, agri-food companies, entrepreneurs, investors, and students from all around the region in order to share and discuss advances and developments in food and agricultural economics research and applications.
We look forward to welcoming you to the 2nd International Conference on Food and Agricultural Economics in April 2018
Please click HERE to download the conference programme
Please click HERE to download Proceedings Book
To ask any information please send your email to: info@ageconalanya.com
KEYNOTE SPEAKERS
Title: "Articulating the Total Social Value of Rural Land"
Prof. Dr. Ian Hodge
University of Cambridge, United Kingdom
Title: "Farm Specialization and Productivity in EU with Special Respect to CEECs"
Prof. Dr. Csaba Forgacs
Budapest Corvinus University, Hungary
Title: "Agrifood Value Chains in South Asia: Tackling Malnutrition"
Prof. Dr. Nigel Poole
SOAS University of London, United Kingdom

Ian Hodge is Professor of Rural Economy in the Department of Land Economy and Fellow of Hughes Hall at the University of Cambridge, where he has worked since 1983. He was Head of Department of Land Economy in the University between 2002-2011. He is a Fellow of the Royal Institution of Chartered Surveyors and past President of the British Agricultural Economics Society. His primary research and teaching interests are in rural environmental governance, policy and institutional economics. He has over 200 professional publications; his book, The Governance of the Countryside, was published by Cambridge University Press in 2016. He has recently co-authored a Policy Brief on rural land policy after Brexit: Envisioning a British Ecosystem Services Policy.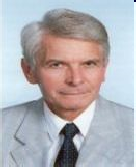 Csaba Forgács got his basic degree in economics and Master in marketing management at Karl Marx University, Budapest. He has been working at Corvinus University of Budapest and its predecessors since 1970 and served a deputy head of Department of Agricultural Economics and Rural Development and, Director of PhD program in Agricultural Economics for almost one decade. He became a Professor Emeritus since 2016. He has been a member of the Executive Committee of European Association of Agricultural Economists for 4 terms (1990-2002) and served as President of EAAE (1999-2002). As President, he managed the Hungarian National Scholarship Board (2008-2010). Number of his publications exceeds 130. His primary research deals with agricultural policy issues while major teaching fields include agricultural economics, food chain management and, rural and urban marketing.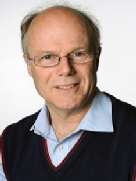 Nigel Poole is Professor of International Development at SOAS University of London. He originally trained in agricultural sciences and later switched into socioeconomics. He has extensive teaching and research experience in international agricultural development, natural resources, agribusiness, food systems and agri-nutrition. He is co-investigator in a DFID Research Programme 'Leveraging Agriculture for Nutrition in South Asia', running from 2012-2018, with responsibility for agri-food value chain work in Bangladesh, India, Pakistan and Afghanistan. He has also led the Afghan work on agriculture and nutrition policies. He has worked on several other international development projects in Central and South America, Sub-Saharan Africa, and South-East Asia, collaborating with a wide range of local organisations and policymakers. He is currently Chairman of the Centre for Tropical Agricultural Research and Education (CATIE) in Costa Rica.